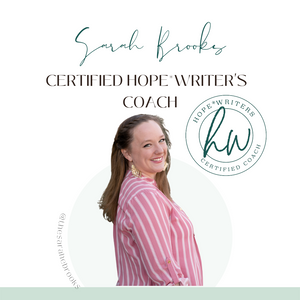 Single Coaching Session
UNSTUCK SUMMIT ATTENDEES, USE CODE "UNSTUCK" for 10% off. 
One 50-minute Zoom coaching session with Certified Hope*Writer's Coach Sarah Brooks. 

The session must be redeemed within 6 months from date of purchase.
You will receive an email from Sarah@Sarahebrooks.com with a calendar link to book your session.